---
2. Steve Austin (3-0)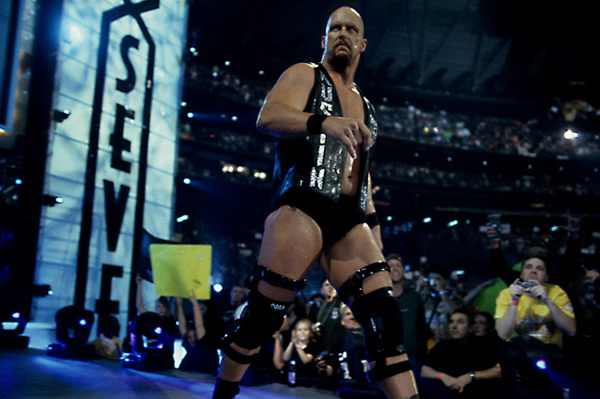 It's scary to think that if Roman Reigns closes out this year's WrestleMania, he will have main-evented more matches than "Stone Cold" Steve Austin. But when you look at Austin's actual matches, it's understandable why he comes so close to the top.
The Rattlesnake closed out WrestleMania 14, 15 and 17, defeating The Rock twice and Shawn Michaels once. WM 17 is widely regarded as the best WrestleMania (and possibly best PPV) ever. And Mania 14 was definitive in that it kicked off the Austin Era, which helped catapult WWF past WCW in the Monday Night War.

Austin was on top of three of four WrestleManias at a time when WWF was on a meteoric rise to the top of the professional wrestling world. Stone Cold was symbolic with WWF during this time, and his presence in the main event was a key part of the company's success.