---
1. Hulk Hogan (7-1)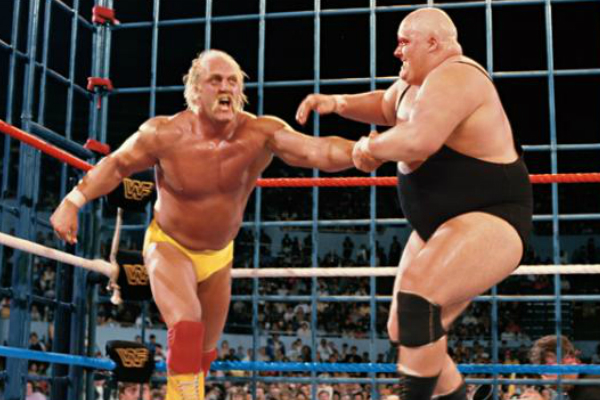 Really, is there any surprise that the top spot belongs to the guy who helped make WrestleMania an annual wrestling staple?
Hulk Hogan was the greatest wrestling attraction in the world in the 1980s, and as such, he almost always went on last during WWF's biggest show of the year. The Hulkster would close out eight of the first nine WrestleManias, and he was ringside and got involved in the one main event he didn't wrestle in!
Hogan defeated Paul Orndorff & "Rowdy" Roddy Piper, King Kong Bundy, Andre the Giant, Randy Savage, Sgt. Slaughter, Sid Justice, and Yokozuna in the seven main events he won. His only loss came against Ultimate Warrior at WM VI.

Hulkster would return to WWE in the early 2000s and compete at WM X-8 and XIX, but he wouldn't sniff the main event again. No matter, his record is one that likely won't be topped – unless Vince McMahon is still trying to push Roman Reigns as the future of the company at WrestleMania 38.
Source: WhatCulture