---
10. Randy Savage And Brock Lesnar (1-1) (Tie)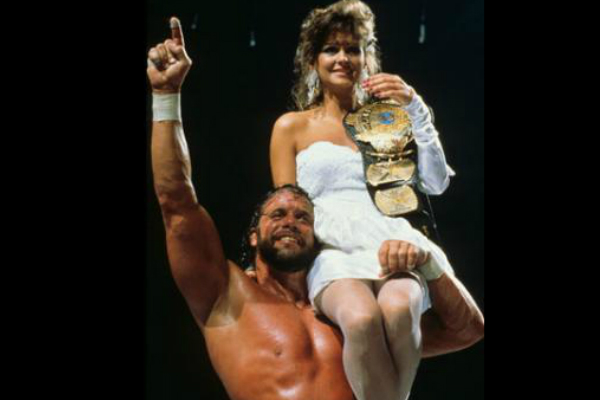 This is an interesting pairing, as Randy "Macho Man" Savage was on top of the wrestling world in the late 80s and still one of the best performers in WWF heading into the 90s. Brock Lesnar, meanwhile, had a brief flash with the company in the early 2000s and came back into the fold several years ago.
Savage was the first person not named Hulk Hogan to leave WrestleMania with the WWF Championship, winning four matches at Mania IV, including beating Ted DiBiase to win the vacant title. He then held the strap for a year, losing it to Hogan at WM V in the main event. Still, he was on top during one of the hottest periods in the company's history.

Lesnar closed out WM 19 with Kurt Angle, winning the WWE Championship at an underappreciated PPV. He was poised to be the focal point of the company through the 2000s. A year later, he was gone. He returned in 2012, main-eventing WM 31 and losing the world title due to a memorable Seth Rollins Money in the Bank cash-in.