---
9. Bret Hart (1-2)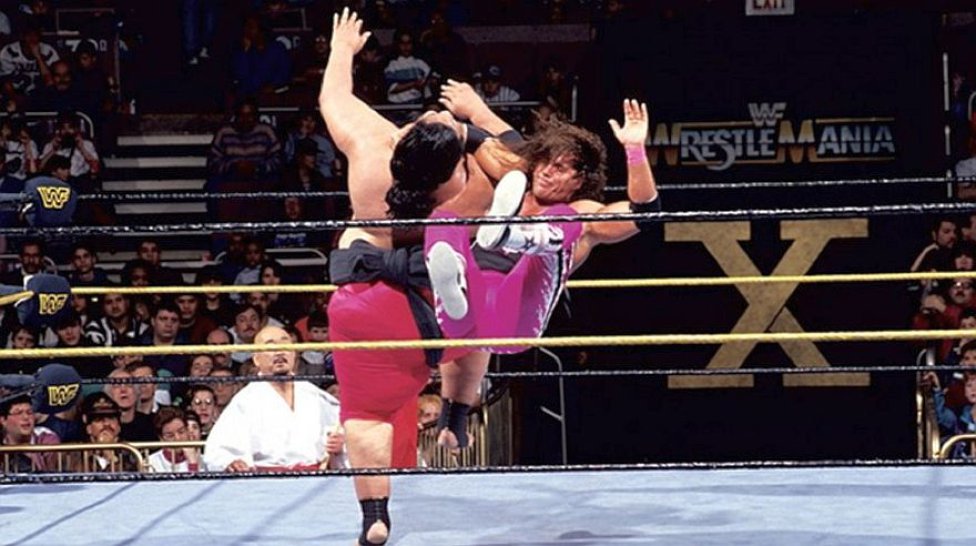 Bret Hart might call himself, "The best there is, the best there was, and the best there ever will be," but he definitely doesn't top this list.
The Hitman only found himself in the final match of WrestleMania three times, losing twice, and losing the WWF Championship both times. The first came at WM IX in a bad match against Yokozuna (which would become more infamous due to what happened afterward) and then again at WM 12. That year, Hart battled Shawn Michaels in a truly memorable Iron Man match that had go to overtime to decide the winner.

Hart also main-evented the solid WrestleMania X avenging his loss to Yokozuna the previous year and winning the heavyweight title.