---
7. Shawn Michaels (1-4)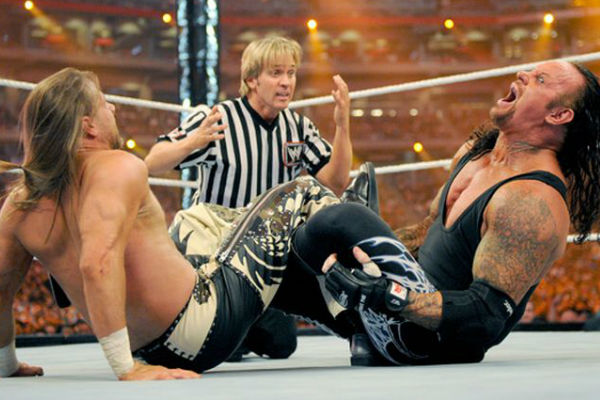 A couple things: Shawn Michaels is this low on this list? Yes. And Mr. WrestleMania is 1-4 in the main event? Again, yes.
It's hard to believe that the Heartbreak Kid has only won one WM main event – the Iron Man match at Mania 12 – but it's true. He's lost to Steve Austin at 14, John Cena at 23, and Undertaker at 26, which ultimately was his retirement match.
So why does HBK rank so high? Michaels' losses all were either great or important matches, or both. His loss at 14 helped jumpstart the Austin Era. Same goes for losing to Cena at 23, as it solidified Big Match John's standing as WWE's top guy. And his "Streak vs. Career" match against Taker was unforgettable.
It's a shame that Michaels lost several years in his prime. He probably could have had a couple more main events at Mania had things worked out better for him. But no one is calling his career a disappointment.