6. The Rock (1-4)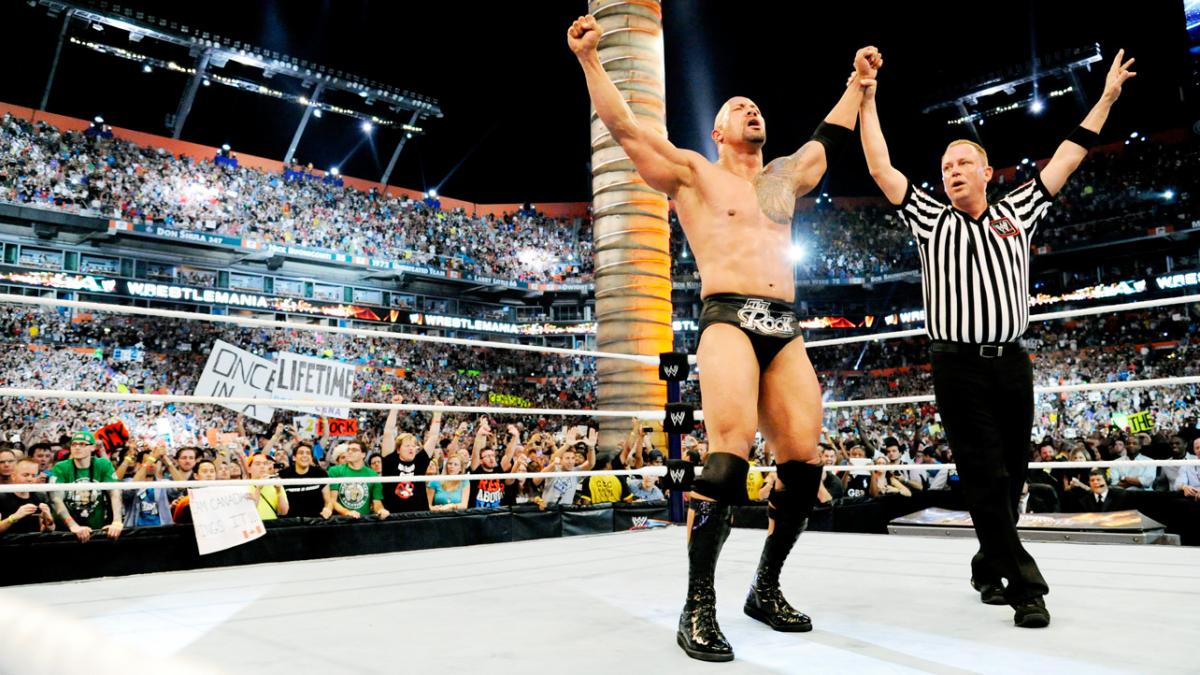 The Great One has had a storied career, but when it comes to the main events of WrestleMania, The Rock has fallen short more often than he's succeeded.
The Rock has closed out five WrestleManias, but he's only won one of those bouts: WM 28, when he returned for his first Mania match in eight years to face John Cena in a "Once in a Lifetime" match.
…Except he then lost a rematch of that bout the following year in the WM 29 main event. Both of those matches did exceptionally well, as did the PPVs. And then there's the business of his other three Mania main events…
Flashback to WrestleMania XV, 2000 and X-Seven. They all had something in common: The Rock, losing in the last match. Rocky came up short against Steve Austin twice, bookending a loss in a fatal four-way match to Triple H in 2000. Being that that was during WWF's Attitude Era boom period, it's safe to give Rock a high position despite his poor record. Only two wrestlers have closed out more Manias that him, so that has to count for something too.