---
5. Triple H (3-4)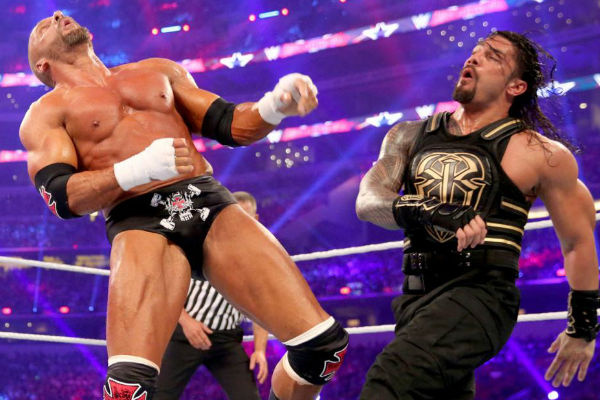 When you're the favorite son, you tend to get some privileges that others don't.
And while Triple H is often accused of receiving that preferential treatment, you can't deny his talent. He has been one of the biggest stars in WWE for the past generation. So it isn't a huge surprise to find out he's closed out the second-most WrestleManias of any wrestler.
What might be surprising is to find out that he actually has a losing record.
Hunter won his first two Mania main events at WM 2000 and X-8, then would lose at three straight: WM XX (to Chris Benoit), WM 21 (to Batista), and WM 22 (to John Cena). Triple H would defeat Randy Orton to close out WM 25 in a match that should never have been the main event.
And then he of course ended WM 32 in an unforgettable (for the wrong reasons) world title match against Roman Reigns, where Coronation Attempt #17 took place.

Triple H not only hasn't had a ton of luck in the ring closing out WrestleManias, but his main event matches haven't all been highly regarded (WM XX and 22 being the exceptions). You could argue that he should be below Shawn Michaels and The Rock for that, but the sheer fact he has a much better record and more matches lands The Game here.