---
3. John Cena (3-2)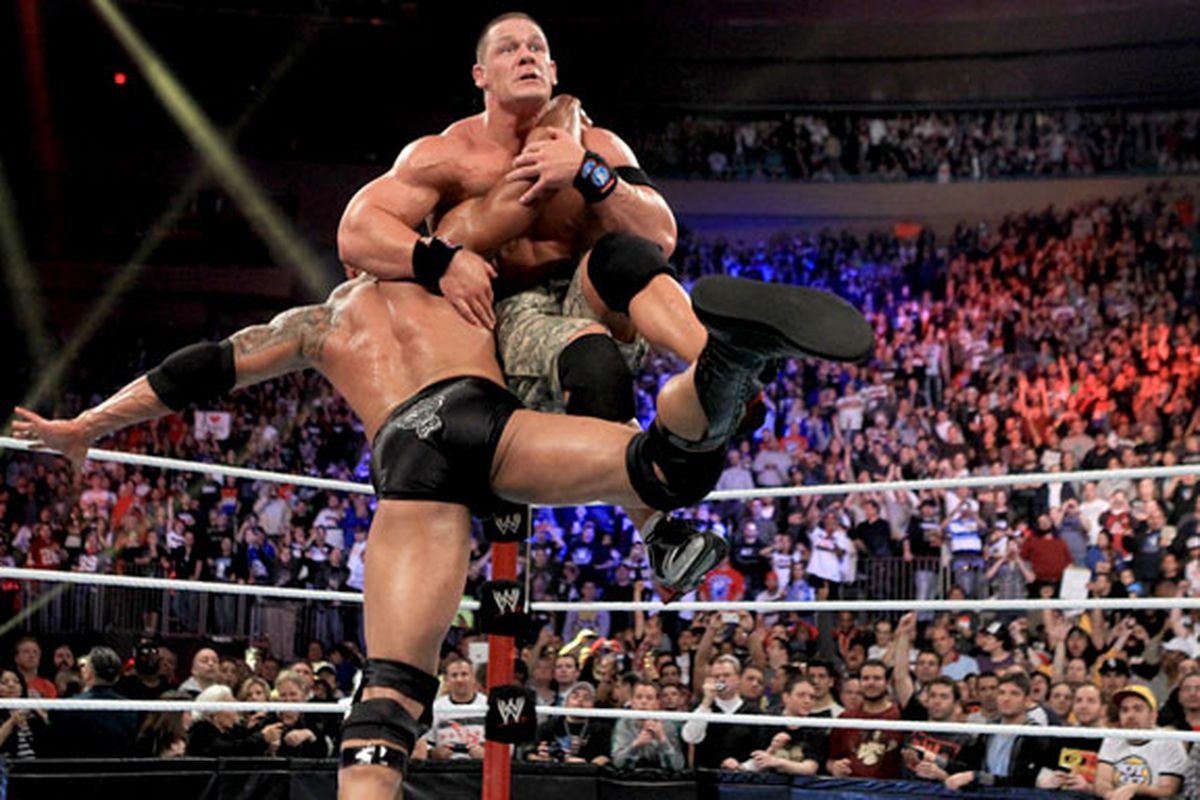 We've been hitting some of the biggest names in WWE history on this list, but now we're into the home stretch, the three who probably define their eras.
John Cena has been the face of WWE for the past 12 years, dominating PPV main events and racking up a record-tying 16 world championships. However, he has main-evented only five WrestleManias during that time. Still, Cena's record is pretty solid.
He successfully defended his WWE Championship against Triple H and Shawn Michaels at WrestleMania 22 and 23 (respectively), lost a title bout to The Miz at WM 27, lost to The Rock at WM 28, and won the WWE Championship from Rocky at Mania 29.

Keeping in mind that WM 23 and 28 were huge PPVs and his matches (Miz notwithstanding) were great to excellent, it's easy to see how he's earned his spot on this list.