WrestleMania expects the very best, this includes the grandest of entrances. So who will set the stage for WrestleMania 34
Whether it's the wrestling, the storylines, or the characters that you enjoy the most about WWE, one thing that is a foregone conclusion is that everybody watching appreciates a fantastic entrance. It is so important because it is that first impression that decides if the audience is on board with that character or not.
Greater still is a memorable WrestleMania entrance to seal their spot as an icon of wrestling at the one and only 'Showcase of the Immortals'.
In the past, we have seen Shawn Michaels fly down a zip line, dozens of John Cenas waving the real one down to the ring, and even the Bulgarian Brute, Rusev, riding a tank to the sound of the Russian national anthem.
The fervor of WrestleMania is only magnified by the outstanding unique introductions of each Superstar. We now look forward to WrestleMania 34 to see which 5 Superstars will likely steal the limelight on the way to the ring, to help forge a new legacy at the expense of The Grandest Stage Of Them All.
Read Also: Paul Heyman Says The Usos Could Be the 'Best Tag Team of All Time'
---
#1 Finn Balor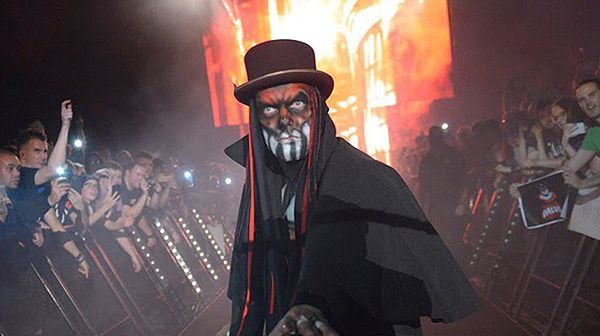 When it comes to his Demon King persona, Finn is seldom allowed to express it. The exceptions seem to be Pay-Per-View events and one-off story plots on the weekly show. With his mixture of looks and designs of his Demon character, Balor has the opportunity to express a magnitude of ideas for his entrance at Wrestlemania.
Either of his opponents could easily be on this list. But with his return to WWE after his injury last year, and his debut at WrestleMania, The Demon King looks set to steal the show.