#2 Triple H and Stephanie McMahon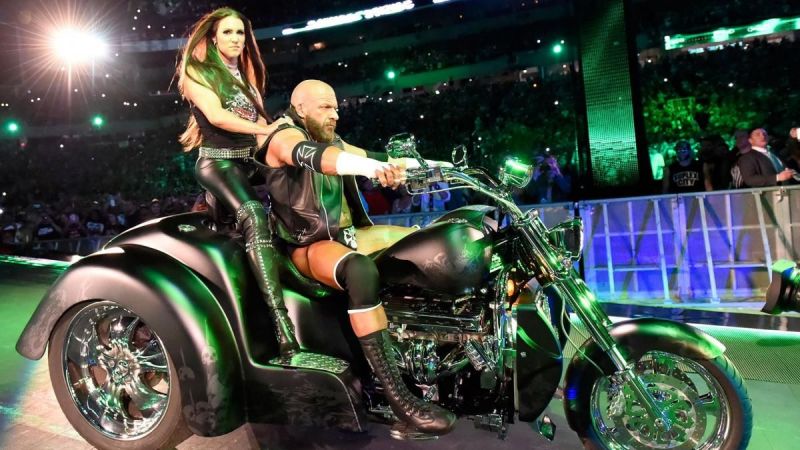 Let's face it, Triple H always manages to sell himself at WrestleMania, albeit most of his entrances seem to encapsulate his King of Kings gimmick. From his Barbarian-esque throne rise at Wrestlemania 22 to his accompaniment by skull-faced demons at WrestleMania 32, the cerebral assassin manages to provoke an unstoppable image of his ability in the ring.
Furthermore, Stephanie's place at Triple H's side, particularly at the last couple of WrestleManias, seems to stamp the message that they are the King and Queen of the WWE. Stephanie walked to the ring alongside Triple H at WrestleMania 32, and she rode on the back of The Game's motorbike at WrestleMania 33.
Now that they are both in a match together, it seems the regnal duo may likely appear side by side on thrones as a message that they run the WWE.