#5 The Undertaker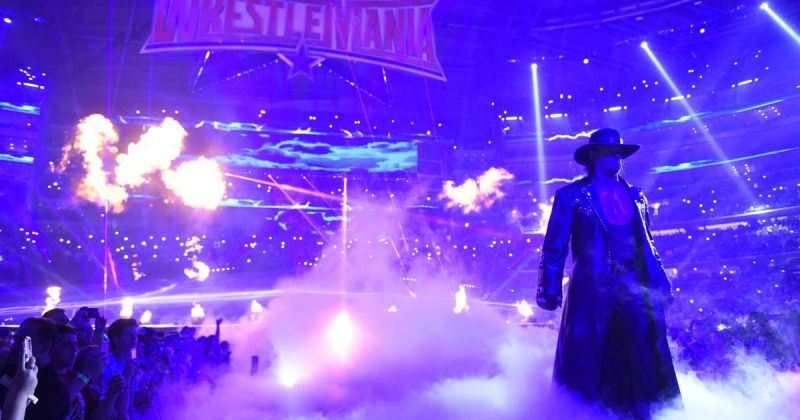 OK, so we don't know if The Undertaker will definitely compete at WrestleMania 34. But it would seem crazy to leave 'The Phenom' off the list. Rarely does his entrance comprise of anything different regardless of the venue, yet every time he walks to the ring he sends spines tingling.
Apart from his American Badass persona, The Undertaker has gained the awe of the entire WWE universe for his commitment to his character, and his chilling Deadman entrance that is iconic not only to WrestleMania but to the WWE and even wrestling.
Watching The Undertaker will never get old. As long as people continue to believe in his character and respect him for being one of the greatest in-ring performers of all time, we can still expect amazing moments for years to come. Can we all just hope that he makes his appearance, and once again stirs the audience for at least one more bittersweet parade of the Deadman.
Source: SportsKeeda