Without getting our hopes up too much, WrestleMania 34 really is shaping up to be one of the best events that WWE has produced in many years.
Fourteen matches are scheduled to take place at the event, including dream encounters like AJ Styles vs. Shinsuke Nakamura and John Cena vs. The Undertaker, while MMA icon Ronda Rousey will make her WWE in-ring debut.
No matter what WrestleMania looks like on paper, you just never know how good the event will be until it is over. WrestleMania 31, for example, far exceeded expectations, while WrestleMania 32 was largely considered a disappointment.
With high hopes heading into WrestleMania 34, let's take a look at five realistic booking decisions that we really don't want to see at this year's "Show of Shows".
---
#5 Alexa Bliss vs Nia Jax gets demoted to the kickoff show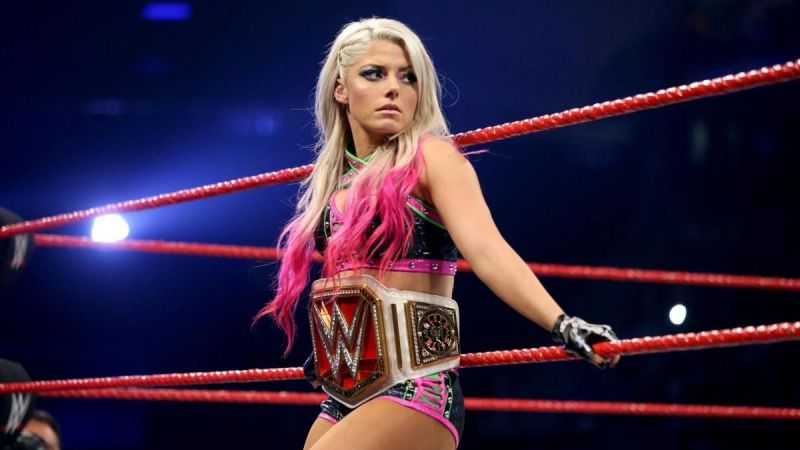 Looking at the WrestleMania 34 card, you'd imagine that no more than three matches will take place on the kickoff show, with at least one Battle Royal (possibly both) surely going to be omitted from the main show.
Outside of the Battle Royals, the most likely matches to be on the kickoff show are Mustafa Ali vs. Cedric Alexander (Cruiserweight title), Randy Orton vs. Rusev vs. Jinder Mahal vs. Bobby Roode (US title) and Alexa Bliss vs. Nia Jax (Raw Women's title).
Read Also: WWE: Charlotte, Reclaiming the Spotlight at WrestleMania
With WWE surely set to choose three from those five, it'd be a real shame if Alexa vs. Nia is demoted from the main card. The build to the match has been one of the best out of all the WrestleMania storylines, and it would make the Raw women's division feel extremely weak if its title is only on the kickoff show.
#4 Goldberg wins the Andre The Giant Memorial Battle Royal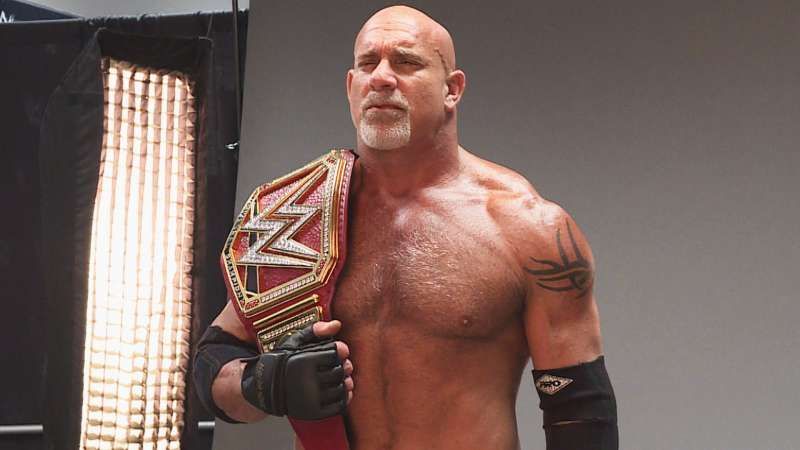 Reports emerged in February that WWE is planning to have 2018 Hall of Famer Goldberg return to action at WrestleMania 34 to win the Andre The Giant Memorial Battle Royal.
The former Universal champion hasn't had a match since facing Brock Lesnar at WrestleMania 33 last year, while he said "never say never" the following night after Raw when he addressed whether he'll ever return to the squared circle.
Now, it would obviously be a feel-good moment for Goldberg to win the Battle Royal on the same weekend that he is inducted into the Hall of Fame, but there are so many up-and-coming Superstars (perhaps Elias or a returning Big Cass) who would benefit a lot more from getting their first big WrestleMania moment by winning the match.
#3 AJ Styles vs. Shinsuke Nakamura receives less than 20 minutes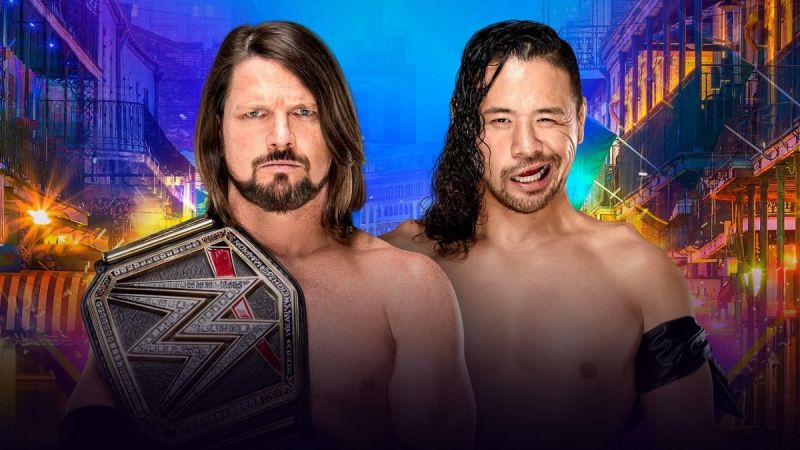 Thanks to the WWE Network, WrestleMania time restrictions aren't quite as strict as they used to be, but we've still seen matches at recent 'Mania events that have finished a lot faster than fans expected.
For example, the six-pack challenge match for the SmackDown Women's title at WrestleMania 33 lasted less than six minutes, while Randy Orton vs. Bray Wyatt and Dean Ambrose vs. Baron Corbin didn't even surpass the 10-minute mark.
Barring the worst booking in WWE history, AJ Styles vs. Shinsuke Nakamura will receive a lot more time than those matches, but it would still be a disappointment if this "dream match" were to last anything less than 20 minutes.
#2 Uncertainty about The Undertaker's future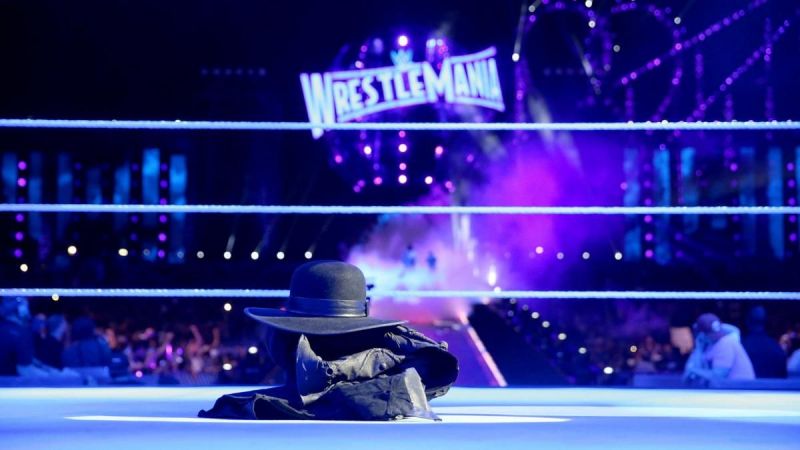 The Undertaker appeared to bid farewell to WWE following his defeat in the main event of WrestleMania 33 to Roman Reigns, with the legendary performer's 'retirement' even being mentioned in promos by Reigns and John Cena.
However, after repeated insults from Cena on Raw in recent weeks, it's clear that "The Deadman" is not retired and that he will return for one more match at WrestleMania 34.
Given last year's finale and his underwhelming Raw 25 appearance, it would not be at all surprising if WWE left fans in the dark about 'Taker's future again after his upcoming match with Cena.
But, after a whole year of speculation about whether or not the WrestleMania icon really is done as an in-ring performer, it would be a little tedious if we're all left to wonder the same thing again after this year's show in New Orleans.
#1 Roman Reigns wins clean in the main event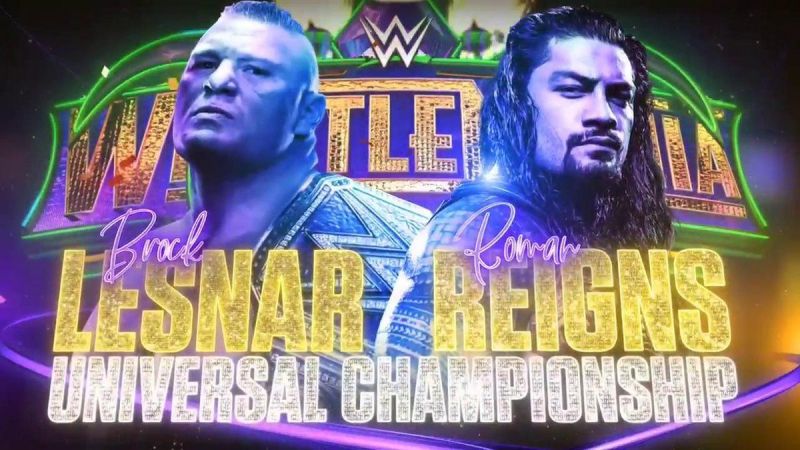 Brock Lesnar is expected to leave WWE in 2018, possibly right after WrestleMania 34, so it's almost certain that Roman Reigns will defeat him for the Universal Championship next week.
"The Big Dog" has produced some of his best work in the build-up to this match, which looks set to main-event the show, but it's fair to say he still has more doubters than die-hard fans and he will definitely receive plenty of boos in New Orleans.
If WWE closes WrestleMania with another clean Reigns title win, just like two years ago when he won the WWE Championship from Triple H, it won't go down well with the audience.
Instead, it would be a lot more exciting – and benefit Reigns more – if somebody else got involved in the main event to help win fans over. A Paul Heyman turn, perhaps? Or maybe some Vince McMahon shenanigans?
Source: SportsKeeda